You can remove your content from any or all stores at any time.
You can take down one or multiple releases.
Please note this is a permanent action that cannot be reversed.
Follow these steps to take down your music:
From your user interface (you must be logged in to your user account), go to the release you would like to take down
Go to tab 6 "Distribution"
Click on "Takedown from all channels" as shown on the below screenshot: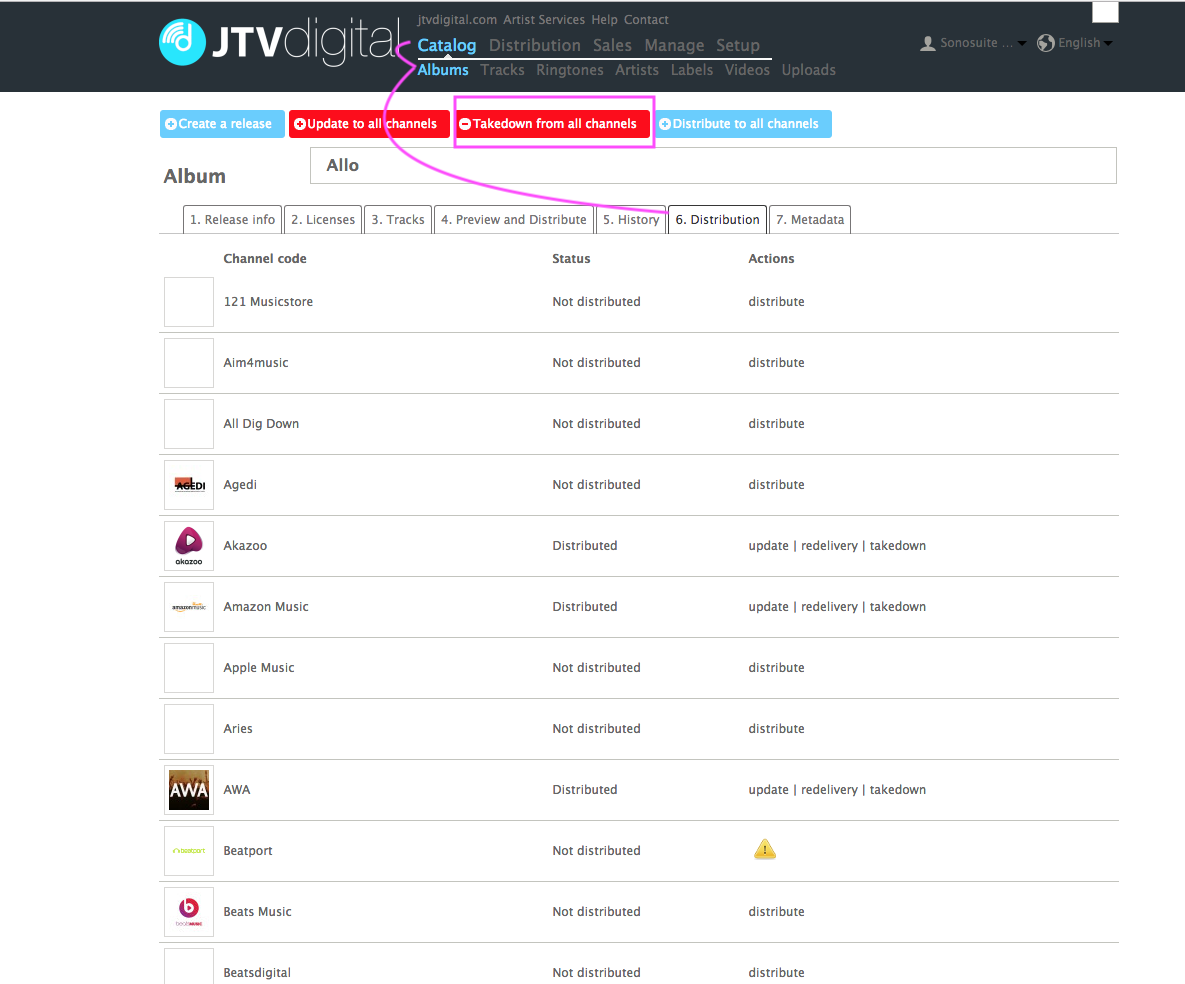 You also have the option to take down a release from one or several stores only, not necessarily all, by clicking on takedown in the "Actions" column on the left.
Once we process your request, most stores can take up to one week or more to remove your content.
iTunes will usually remove the content within 48 hours of receiving the request.